Users with Admin, Veterinarian, and Manager roles can share Farmfeed events with other EveryPig users in your system.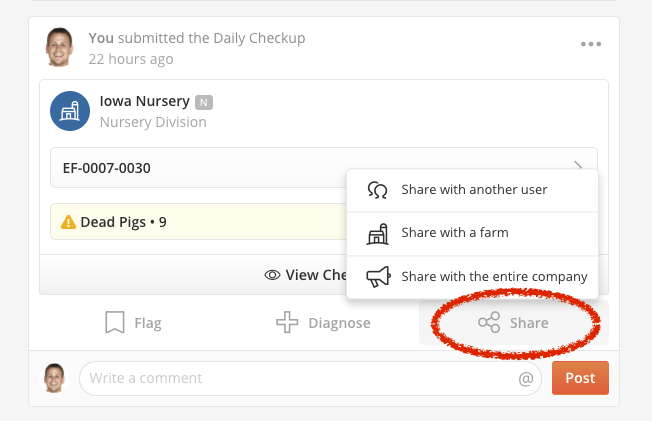 Use sharing to alert teammates of problems or share an event with a farm or your whole system. Sharing can be used as an educational tool, should an interesting issue pop up, share it with your entire company as an instruction tool. Whether you're alerting teammates of potential problems or helping your team learn, sharing gives your team another way to ensure everyone gets the message.

You can find the share button on each bottom right-hand side of eachFarmfeed event.